RTGS
---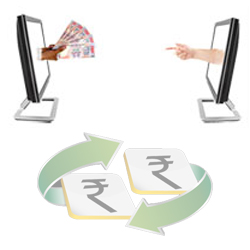 Being member of Real Time Gross Settlement System (RTGS), our Bank offers transfer of funds through RTGS. Our customers can have prompt, efficient, secure, economical and reliable transfer of funds from our bank to the beneficiary accounts with other member banks across the country and from remitter account in a particular member bank to the beneficiary account with our bank. Minimum stipulated transaction value for using this facility is Rs.200000/-. An electronic payment system in which payment instructions between our bank and other banks are processed and settled individually and on a real time basis for
Transaction value of Rs 2 lac and above.
The age 18 years and above can open saving account of individuals as singly or jointly who are resident Indian.
1. Account Number of the beneficiary
---
2. Amount to be remitted
---
3. Name of the beneficiary bank, branch and its IFSC Number
---
4. Sender to receiver information, if any

Minimum Balance Rs.1,000